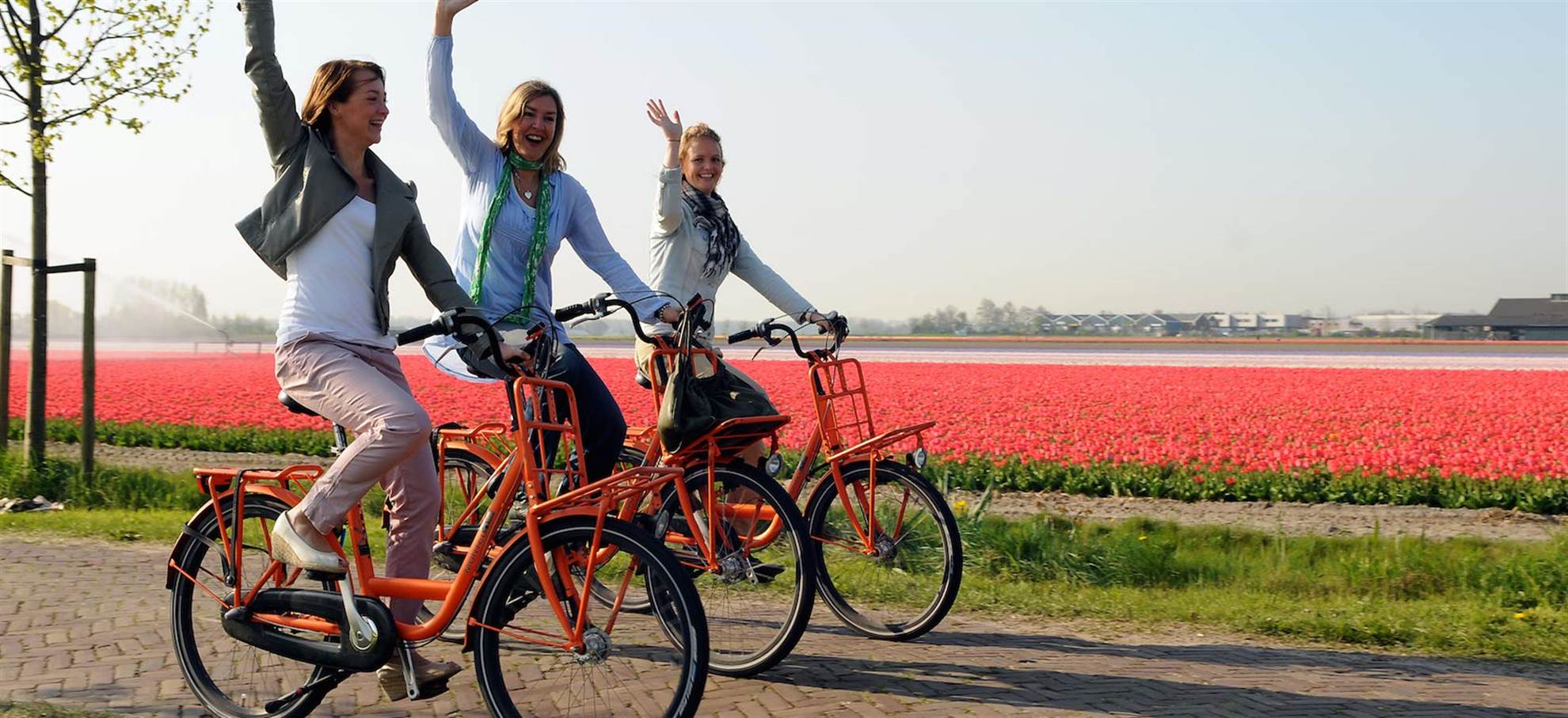 Lisse (Keukenhof) Bike Rental
To product
The Keukenhof is one of the highlights of what Holland can offer. So many tulips combined in one park build up in the most challenging images. There is only one place in the world where you can experience so many beautiful tulips!
The park is located one hour outside Amsterdam. Because of the totally different (and typical Dutch) landscape a great opportunity to get to know the surrounding of the Keukenhof. When you are in Holland there is only one way the Dutch expect you to do this: by bike!
Lisse (the location where the Keukenhof is located) is surrounded by many tulipfields who are in bloom at the time you are there. These bulbfarms are very interesting to see and some of them are open to visit. Did you know the Dutch export their flowers all over the world and making it the 2nd most biggest agricultural country in the world (after the USA)? Lisse itself is a typical Dutch village and you are also close to the beach. To sum up: with the bike you can explore this yourself!
What is included?
Bike Rental for the entire day
Route of the area to discover it yourself
Optional ticket for the Keukenhof (with discount)

How does it work?
When you make a reservation you can pick-up the bikes near the entrance of the Keukenhof.
Location:
Stationsweg 166A, 2161 AM Lisse (at the parking area in front of the main entrance)
Pick-up time:
Before 13.00h.


Important to know!
The Keukenhof is visited by millions of people each year. Therefore you can only make a booking online for the bike rental because at the day itself it is sold out.