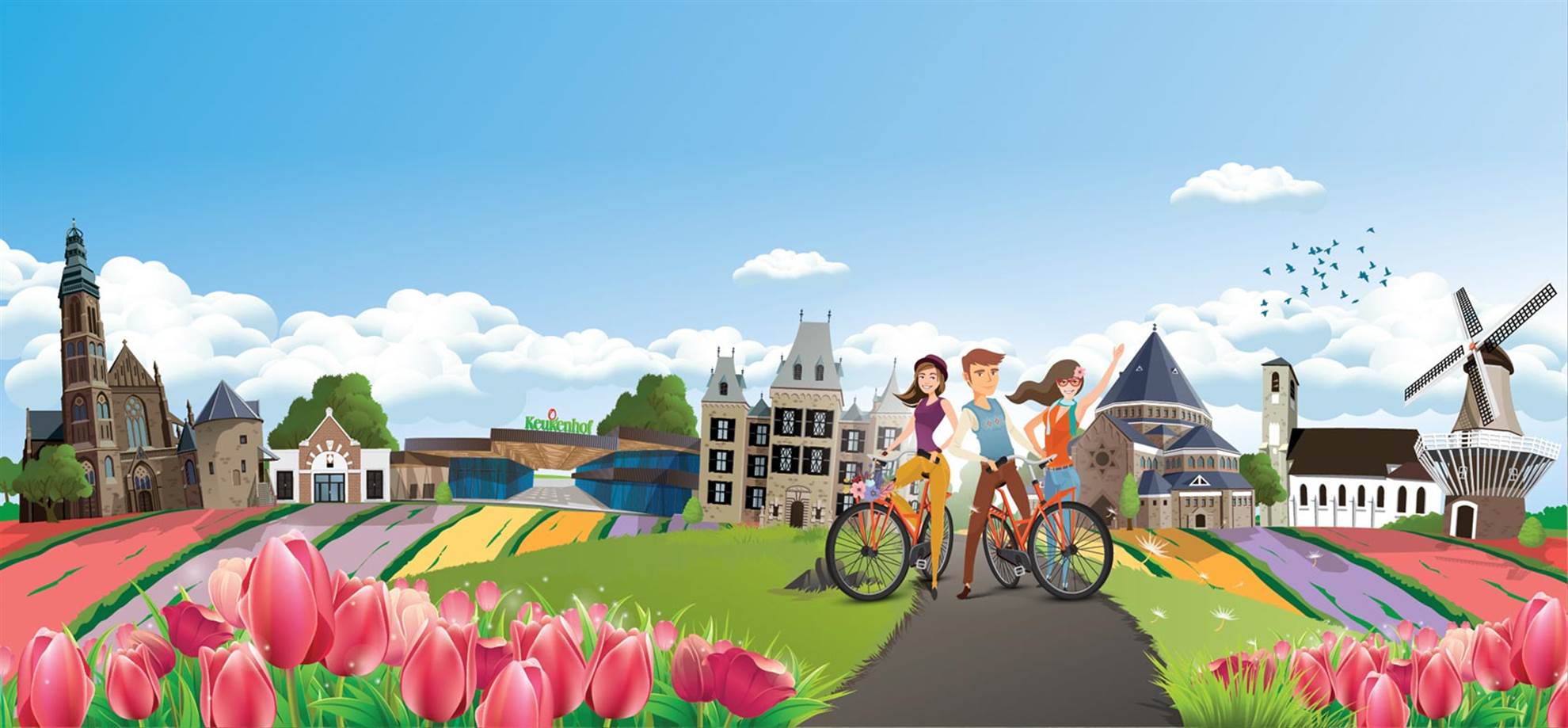 Flower tour around Keukenhof
To product
Flower tour around Keukenhof
With this unique cycling route of about 15 kilometers (1 hour cycling) you will learn all about the rich history of this very famous region. How ? By means of a handy audio tour that can be listened to via your own smartphone (iPhone, Android or Windows Phone).
When you give your voucher, you will also receive a beautiful Flower Tour souvenir booklet with the 14 locations. The cycling route is easy for young and old and you will come across a very varied landscape with country estates, forests, flower fields, castles and churches.
The cycle route can be started from different locations along the route. Of course you can start the route at Keukenhof flower park. You can also rent a bike at Keukenhof.
What is included:
The Flower Tour (including audio tour and souvenir booklet)
Discount coupons for lunch / dinner & shopping around Keukenhof
How does it work:
After ordering the Flower Tour you will receive an e-mail with a voucher and the route. With this voucher you can pick up your souvenir booklet with the route in several points in Lisse.
Optional:
If you do not have a bike at your disposal, you can reserve a bicycle at Keukenhof. This way you do not run the risk that there are no more bicycles when you arrive at Keukenhof. Select which date you want to collect the bike (s). After your reservation you will receive a voucher with all the information you need to find the bike rental point at the main entrance of Keukenhof. You must have picked up your bike before 12:00.
You can also immediately buy a ticket for Keukenhof, with or without public transport and / or add a day pass for parking at Keukenhof.